Khóa học in
International Marketing Management Major
Franklin University Switzerland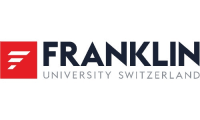 Cơ hội nghề nghiệp
In addition to graduate school opportunities such as MBA, MSc, and MA programs, possible career paths for International Marketing Management graduates include a wide range of roles in companies (brand manager, digital marketing manager, research manager, advertising and communication manager) across all industries.
Chương trình giảng dạy
Foundation Courses (15 credits)
BUS 115 - Financial Accounting
BUS 135 - Introduction to Business Systems
BUS 136 - Marketing in a Global Context
MAT 201 - Introduction to Statistics
POL 112 - Markets, Policy and Administration
Management Requirements (15 Credits)
BUS 226 - Managerial Finance
BUS 306 - Quantitative Methods and Dynamic Forecasting
BUS 353 - Strategic Management Theory
BUS 357 - Global Information Systems
BUS 410 - Organizational Behavior and Leadership
Marketing Requirements (18 Credits)
BUS 256 - Marketing Research Methods
BUS 274 - Brand Management
BUS 285 - Integrated Marketing Communications
BUS 342 - Green Marketing and CSR
BUS 383 - Digital Marketing and Web Analytics
BUS 385 - Consumer Behavior in International Marketing
Capstone Requirement (3 credits)
BUS 455 - Global Strategic Management
Departmental Electives (3 credits)
One of the following:
BUS 236T - Marketing for Movies
BUS 243 - Personal Finance
Electives (3 credits)
One of the following:
COM 105 - Introduction to Communication and Media Studies
COM 202 - Fundamentals of Interpersonal Communication
PSY 203 - Theories of Personality
PSY 210 - Cognitive Psychology
PSY 201 - Social Psychology
SOC 100 - Introduction to Sociology
Note: Prerequisites may be required for courses outside of the major.
English Language Requirements
Certify your English proficiency with the Duolingo English Test! The DET is a convenient, fast, and affordable online English test accepted by over 4,000 universities (like this one) around the world.